Welcome
Claverton Associates Limited (Claverton) is an international environmental consultancy. Our dedicated staff are accomplished environmental consultants with extensive international experience, and our knowledge across a range of environmental services enables us to support our clients throughout their business operations.
Our approach is to draw upon our international network of experts and consultancies to build teams with local and international knowledge in order to offer clients robust, resilient solutions. Our clients appreciate the proactive approach we take to working with senior management and their teams, and the ability to deliver appropriate solutions and improve internal capacity.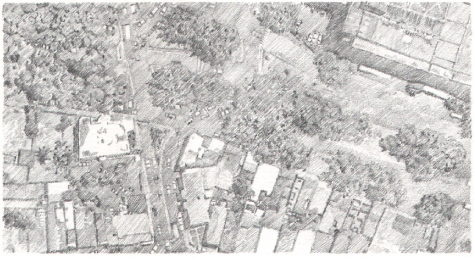 News
Mark Mackintosh of Claverton led ESDD assessment of proposed new tin smelter on Bangka Island, Indonesia.

October 2019

Claverton undertakes and soil, water, and groundwater, baseline assessment of BCIC's proposed new fertilizer plant in Bangladesh for MIGA.

September 2019

Mark Mackintosh of Claverton Associates appointed to lead IESC's ESDD of greenfield gold project in Burkina Faso.

July 2019

Claverton supports RPMGlobal with environmental due diligence for a bauxite offtake agreement in Guinea.

Q1 2019

Mark Mackintosh of Claverton contracted to IFC's ESG EMENA Region team to support deliver the Benban Solar PV Project, and other investments across the region.

2017-2019

Claverton appointed by Firmenich SA to undertaken environmental due diligence on target businesses in US, India, and South Africa.

Q3 & Q4 2017

Claverton teamed with Faugert to assist Swedish Energy Authority improve E&S compliance at their CDM investments in hydro and other energy projects.

February 2017
Client Sectors
We work with our clients supporting them across a broad range of sectors including:
Oil & Gas, Mining, Fine Chemical, and Manufacturing.
Please contact us for further information on our experience in your sector.